Salmen Tech Co., Inc

533 N St.

Bethel Park, PA 15102

Phone: 412-854-1822 FAX: 412-854-1851

email:ksalmen_231@comcast.net

Our Mission- Salmen Tech Company constantly seeks out the best of breed products for Hazardous Area applications. We seek high quality state-of-the-art products designed to lessen the maintenance and up keep through better technical design. For instance our "Pointwatch" hydrocarbon detector requires NO routine calibration and has no known source of drift. 3 D Instruments feature analog gauges with NO GEARS and a 6 year warranty.

Our surge protection can help eliminate up to 28% of instrument and product failures in a plant, freeing the plant personnel's time and money.

Quick links to Manafuturer's websites:

http://www.detronics.com http://www.expoworldwide.com Detector for fire Expo Technologies for Fire detectors X Y or Z purging systems

Surge protection Hydrocarbon Detection Vortex coolers

Fieldbus terminators Toxic gas detectors Motor purging

http://www.3dinstruments.com http://www.ledheadlamps.biz

3 D Instruments for: Foxfury for:

pressure gauges Intrinsically safe LED headlamps.

Test gauges LED light and headlamps for a

Handheld calibration pumps Forensic lights

Digital test Gauges Stealth Hunter's headlamps & Lights

http://www.spectresensors.com http://www.dataindustrial.com

New technology for Industrial pressure transducers. Liquid Flow measurement

Very stable. Chemically fused diaphragms eliminate drift. Totalizers

Digital gauges have up to 70 times output of standard strain BTU Monitors

gauge transducers. up tp 60,000 PSI. Also available is a USB Wireless Flow Measurement

transducer which is powered by USB port on your computer or laptop.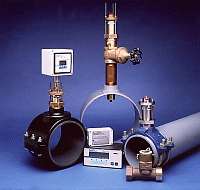 <
Intrinsically safe Remote PC Terminals.
<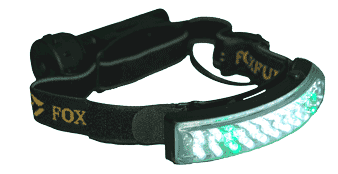 LED Headlamps Work with both hands free, see better, Class 1 Div 1 Groups A B C & D
T6 temp rating. The lamps also swivel up and down. For walking. The only IS LED Headlamps in the world.
We thank you for visiting out website. If I can be of any service to you please contact me:
Ken Salmen
President
Salmen Tech Co., Inc.
533 N St.
Bethel Park, PA 15102
Phone: 412-854-1822 Fax: 412-854-1851